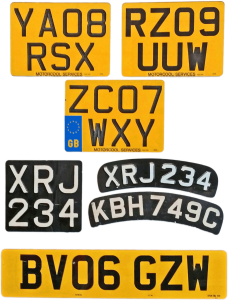 At MotorCool we are a registered number plate supplier and offer a full range of plates for most vehicles. Standard plates are printed on site while you wait.
We offer vintage and classic plates including pressed black polished and curved to complete the look of your project.
Please make sure you bring ID with you when ordering plates, V5 and driving licence are required.
Contact us today to discuss your requirements.